The Halsey House (c.1829) was built by Nicholl Halsey, first settler and founder of Halseyville, a small hamlet on the outskirts of Ithaca towards Trumansburg. It is listed on the National Historic Registry.
Built in the Greek Revival style, this 6,000 square foot grand manor has a living room, parlor, dining room, sunroom, full kitchen with half bath, and laundry room. These common rooms, as well as outside areas, are open to all guests. Old world craftsmanship, tall ceilings, center hall staircase, five fireplaces, traditional decor, period lighting, and wide plank floors all contribute to a feeling of days gone by. Enjoy quiet time and coffee on the shady porch or the sunny patio complete with lily pond and mini waterfall. Set off on its corner lot with ample on-site parking and mature landscaping, this old girl exudes a stately presence.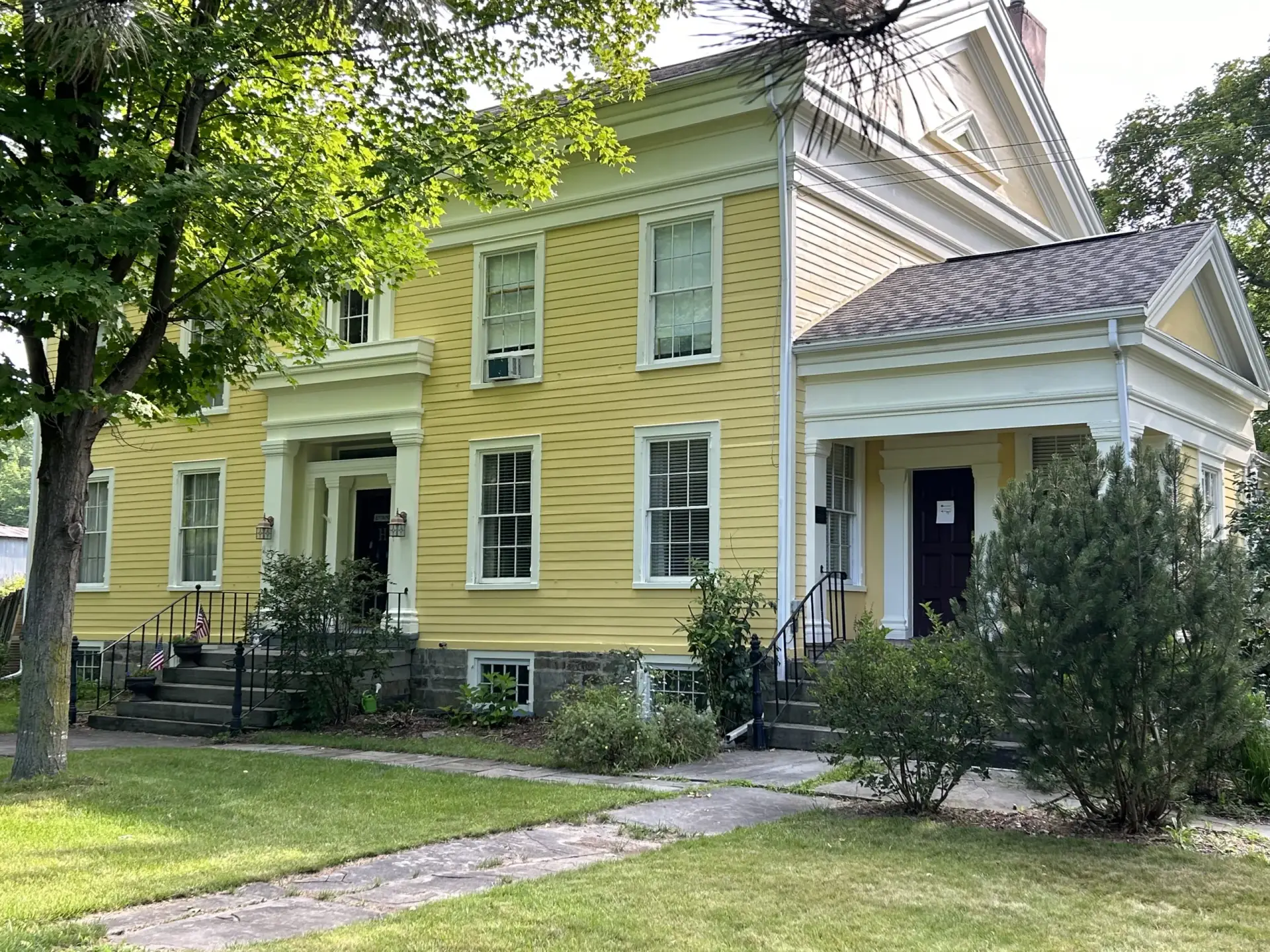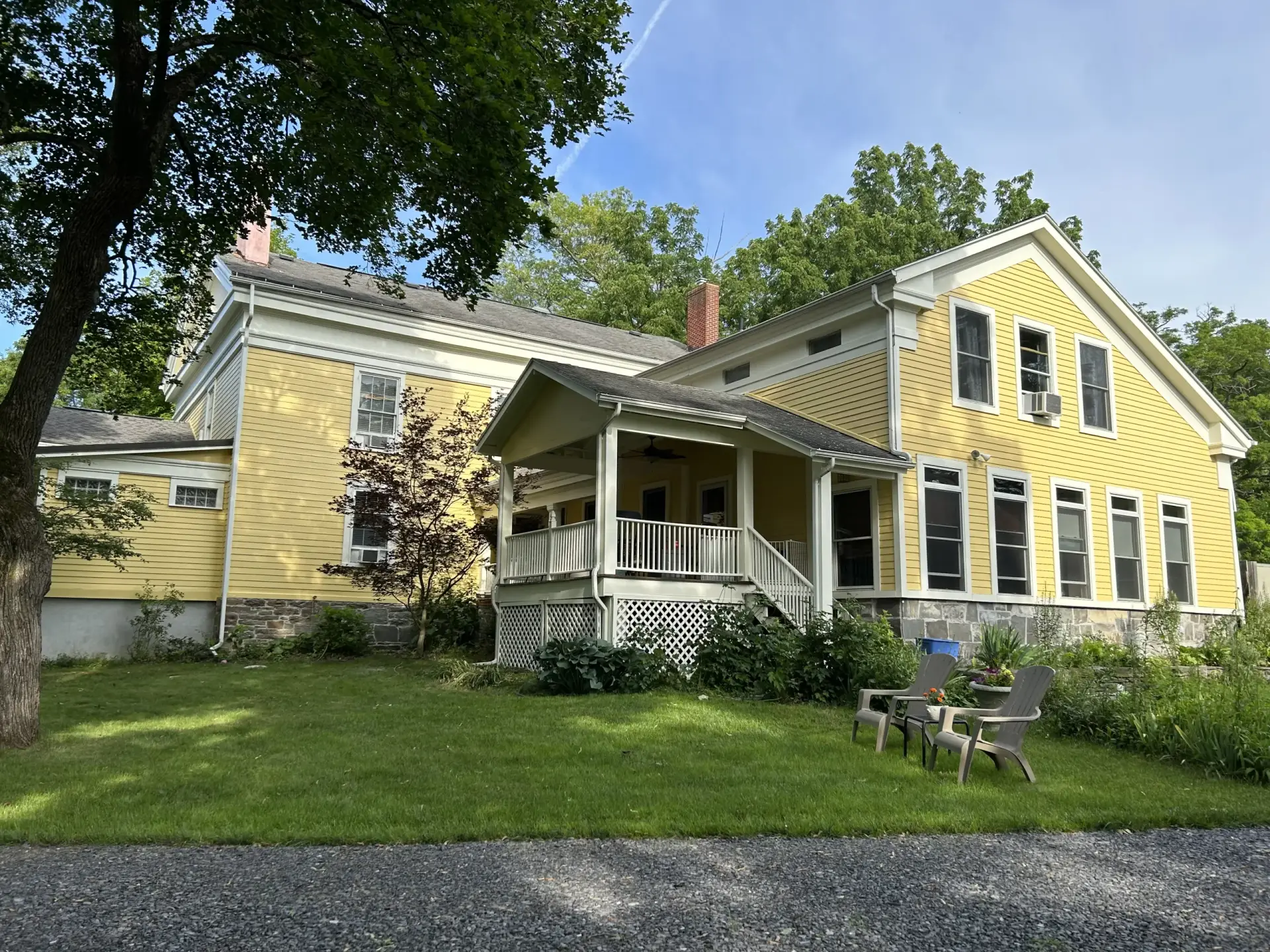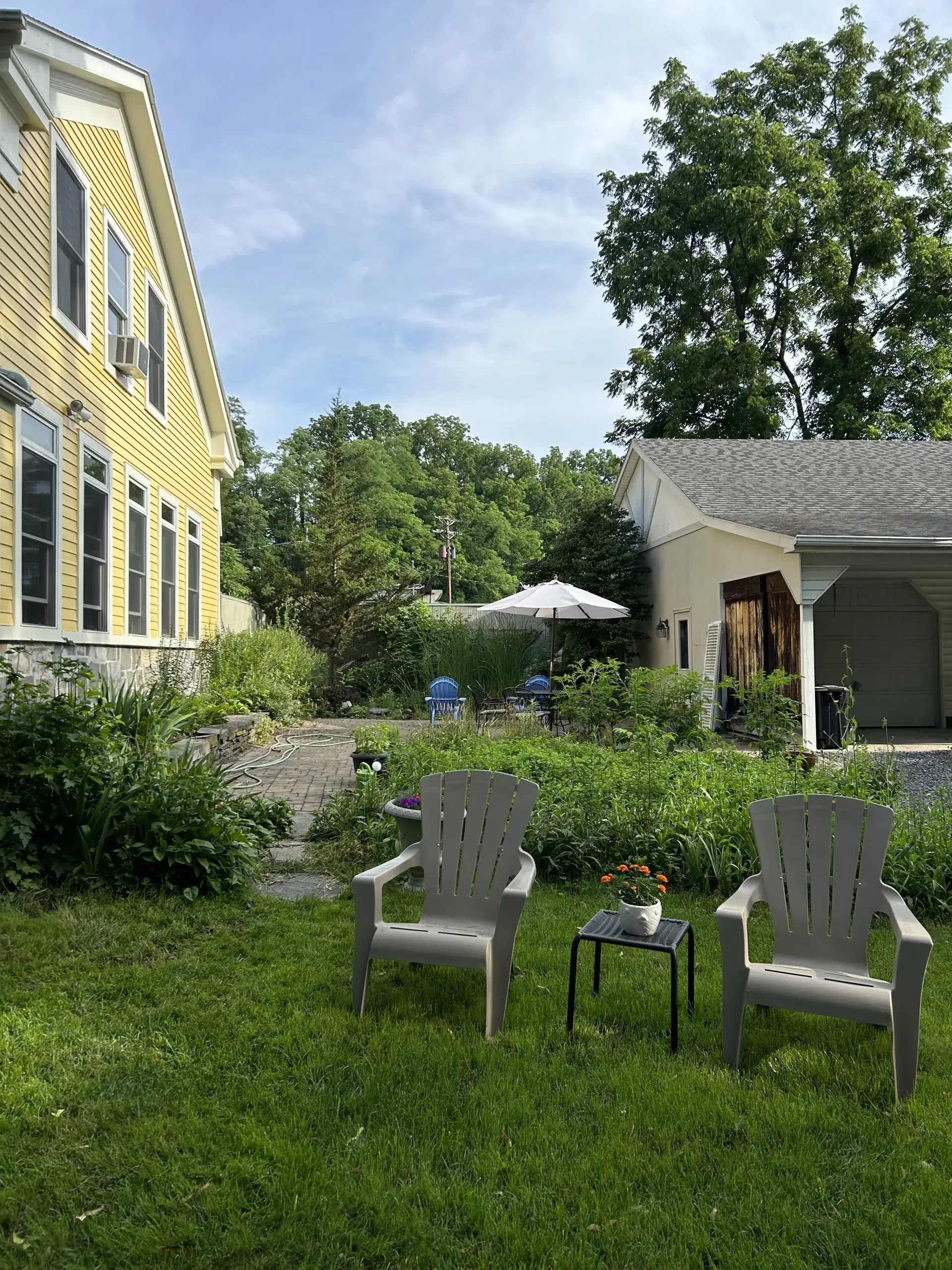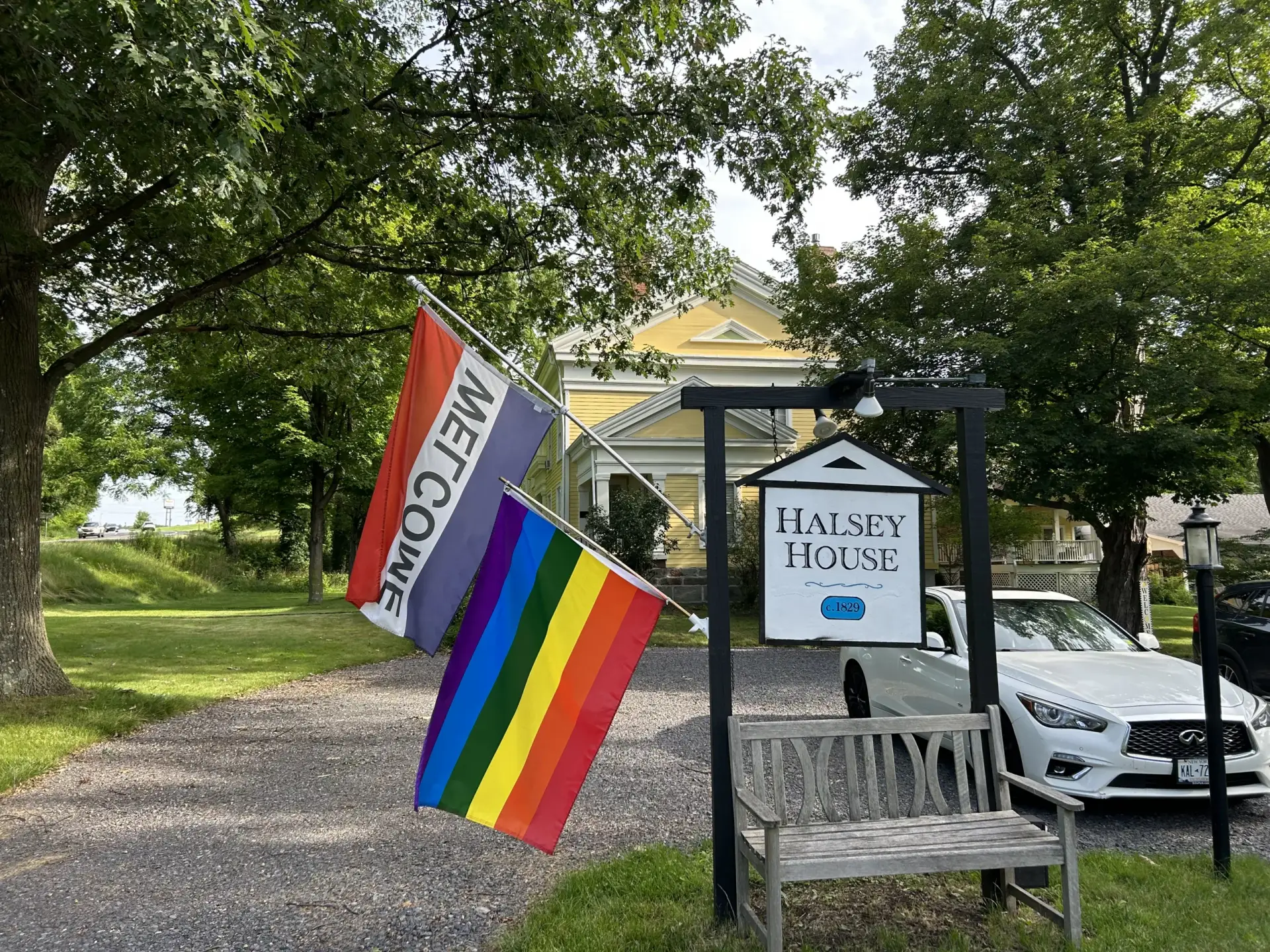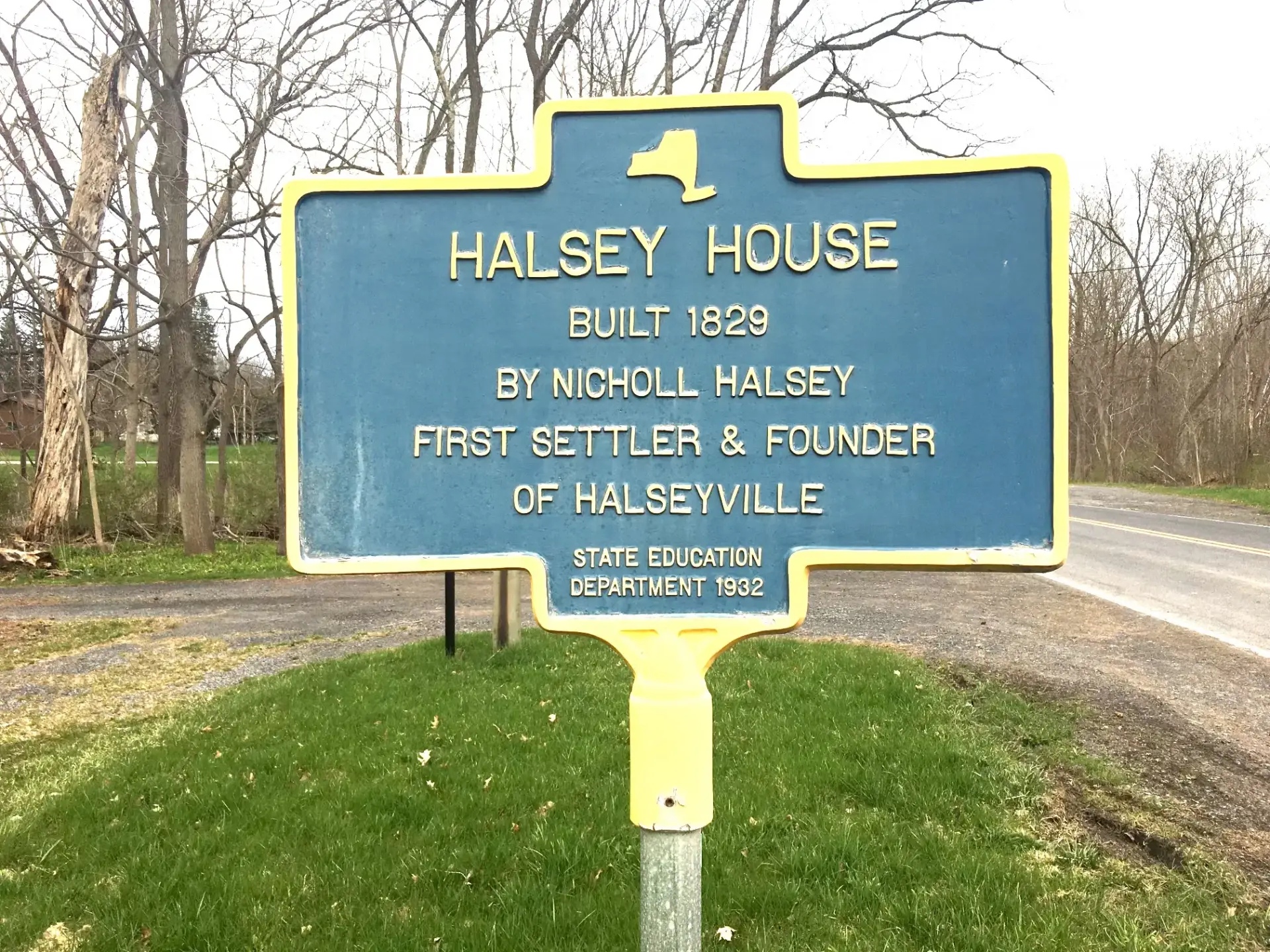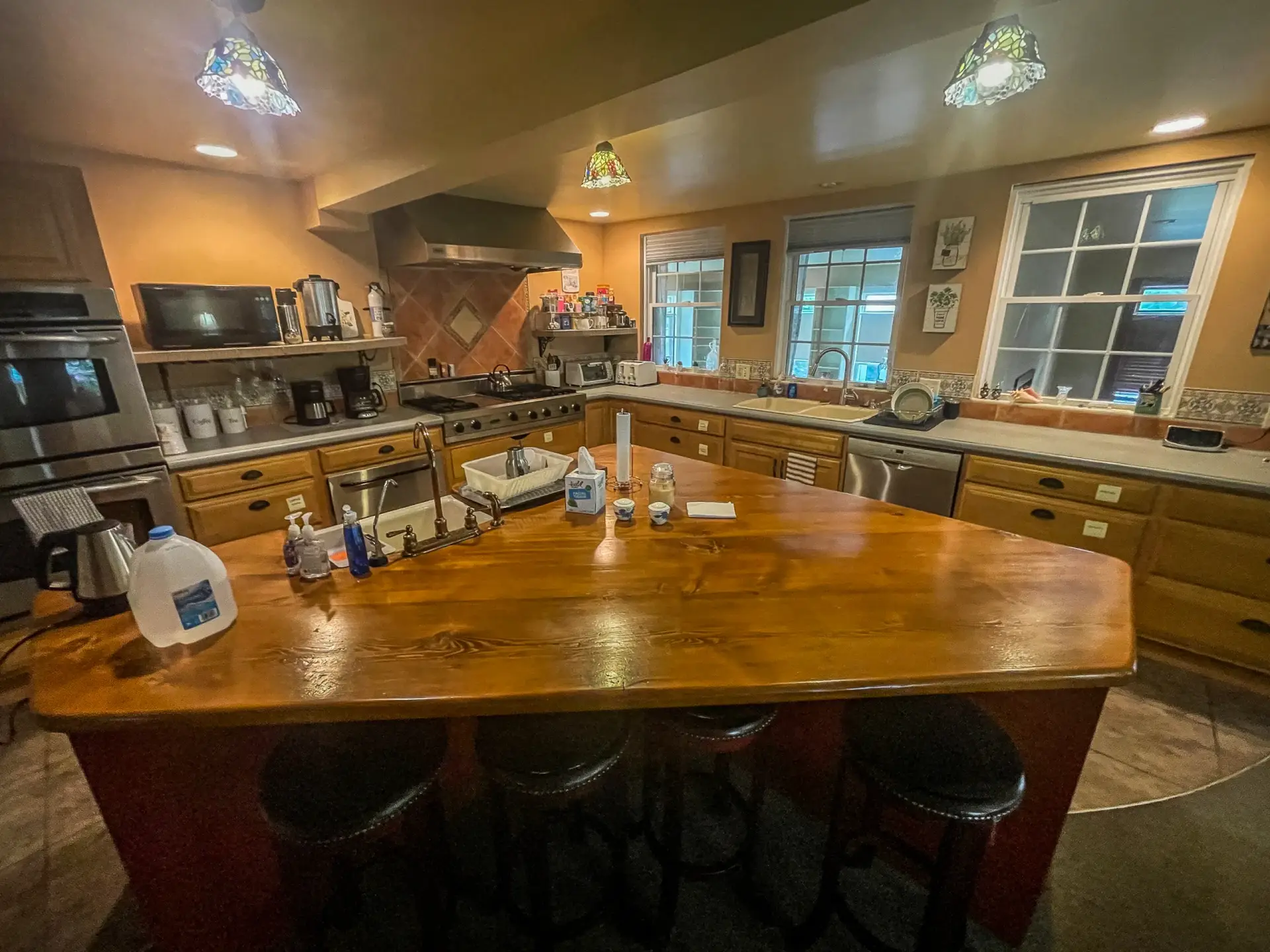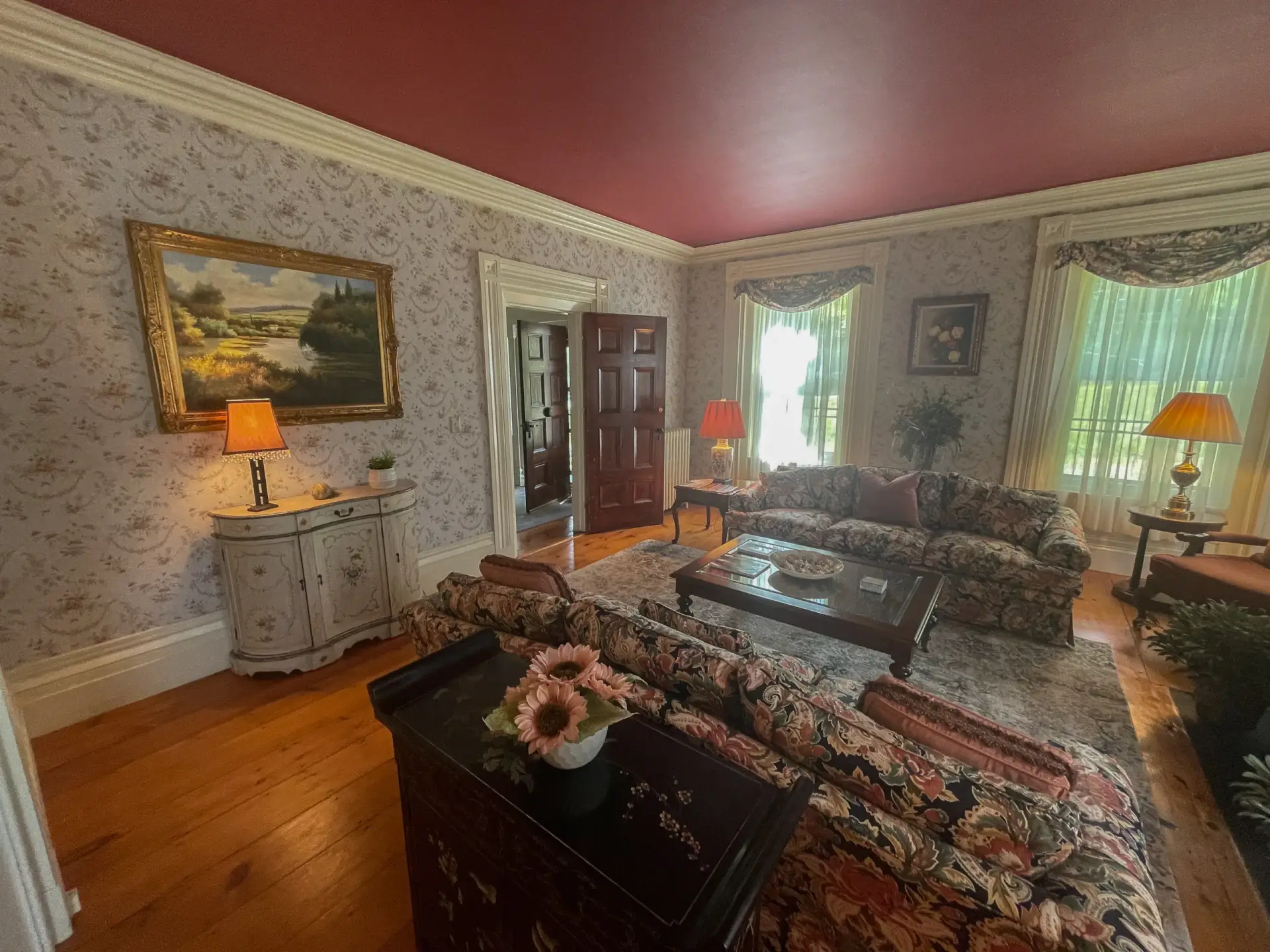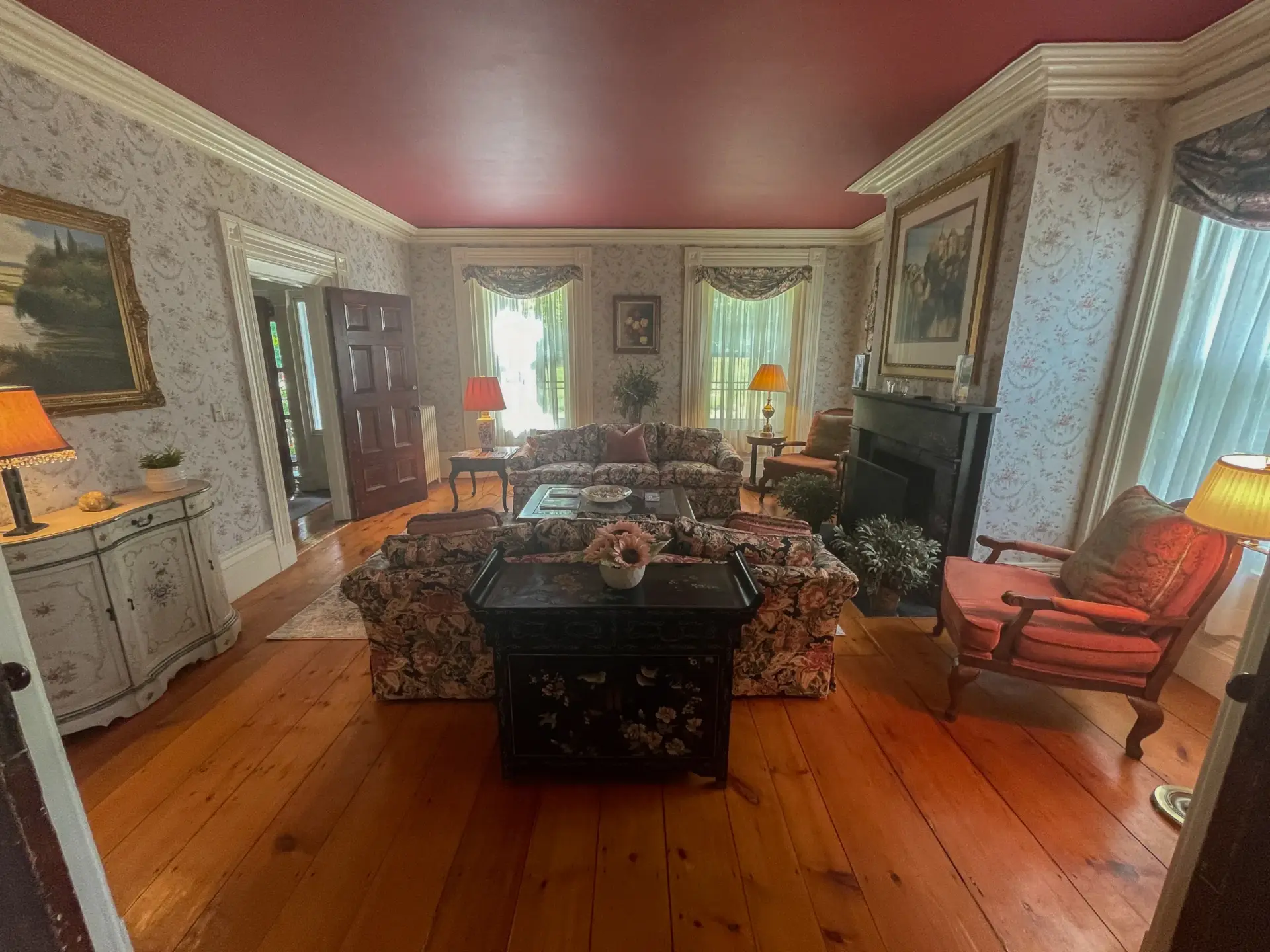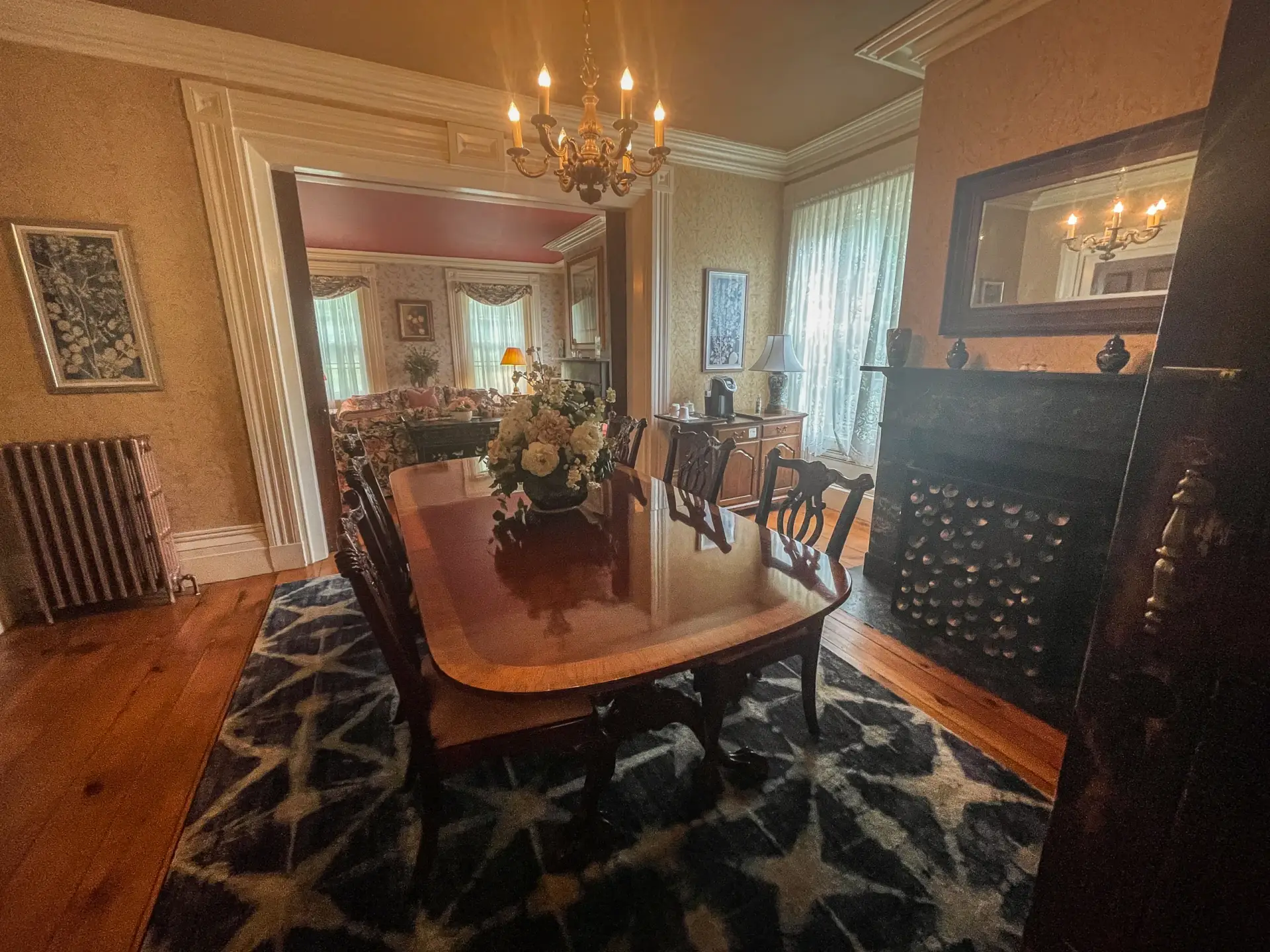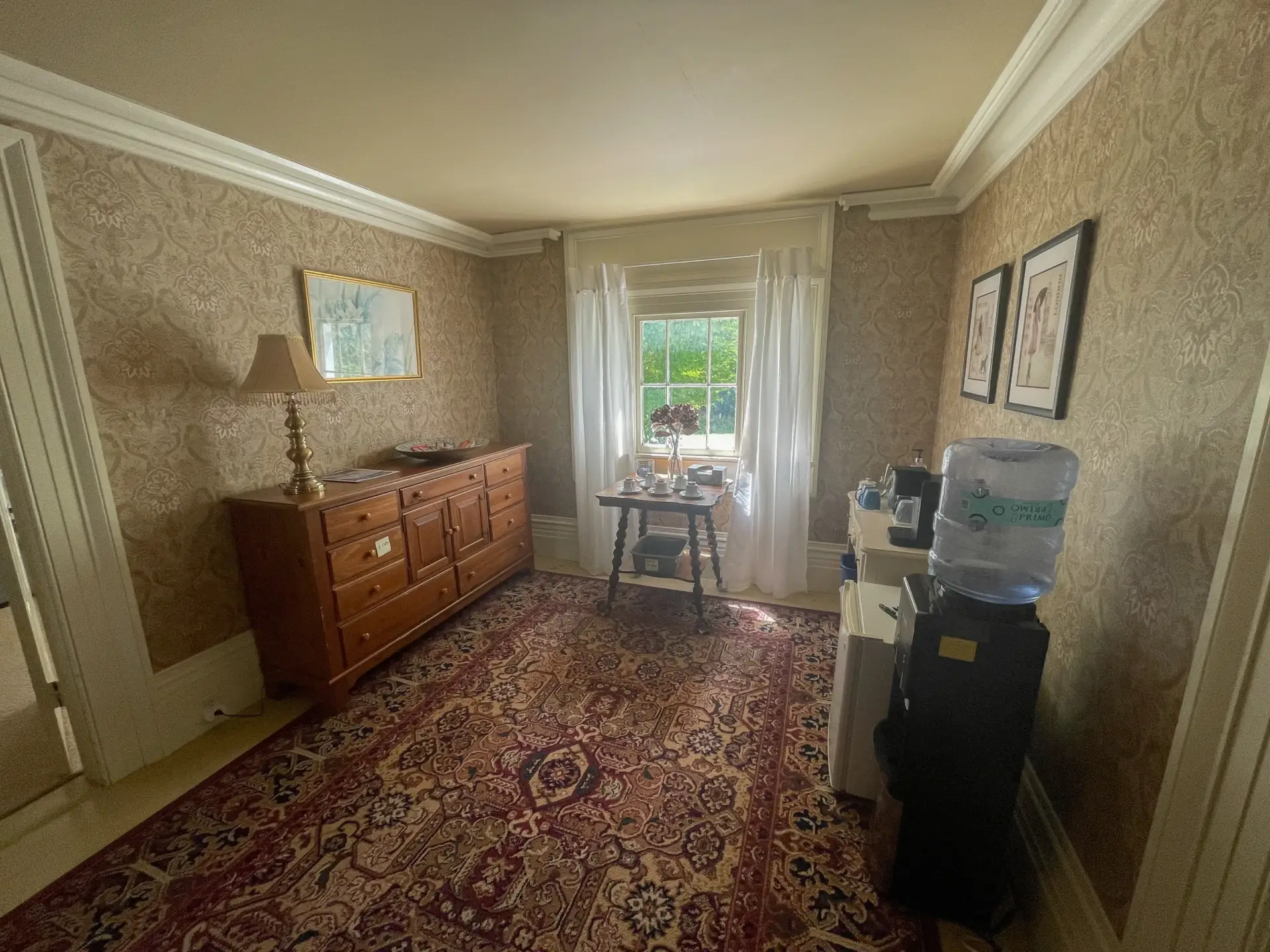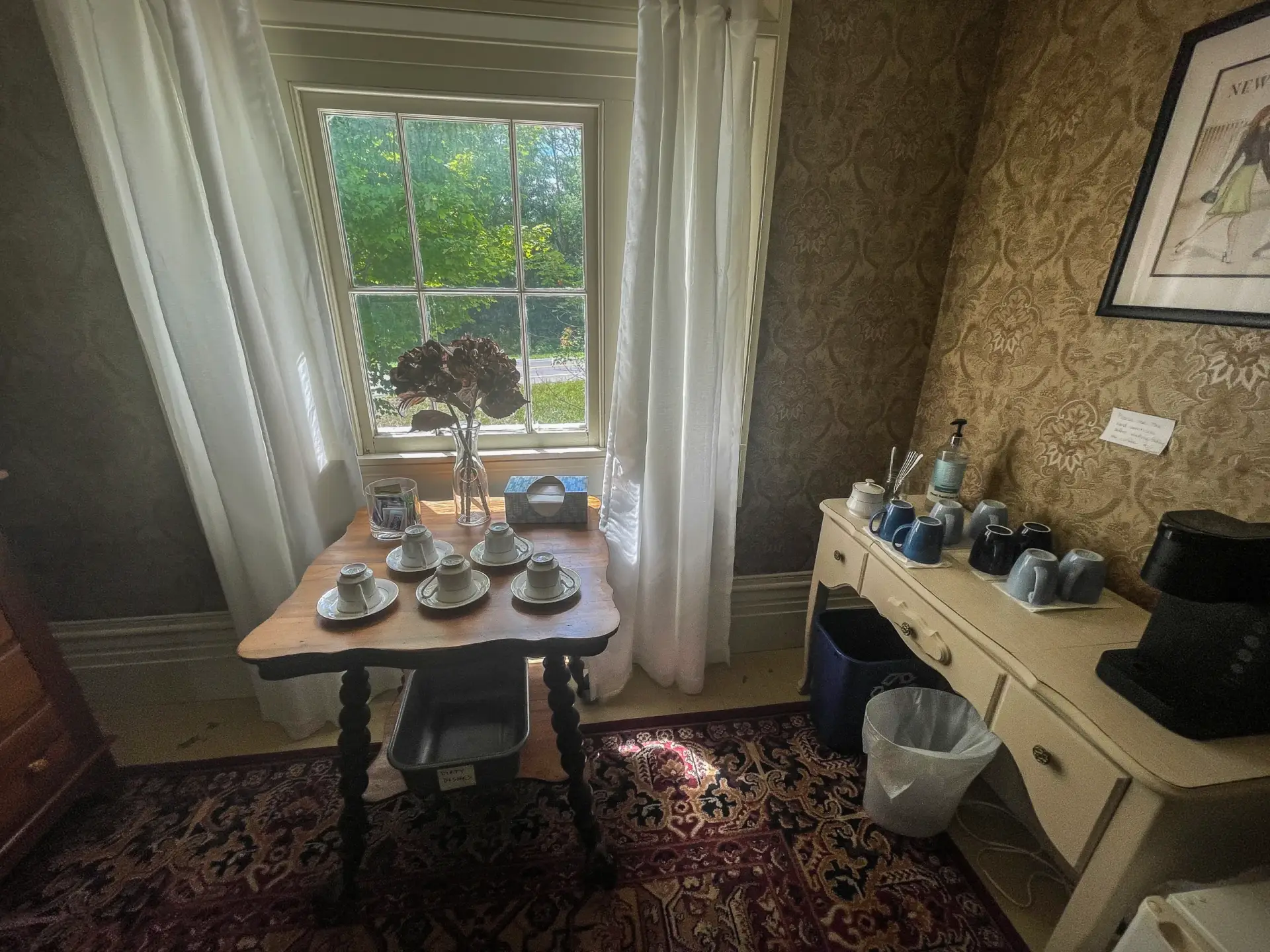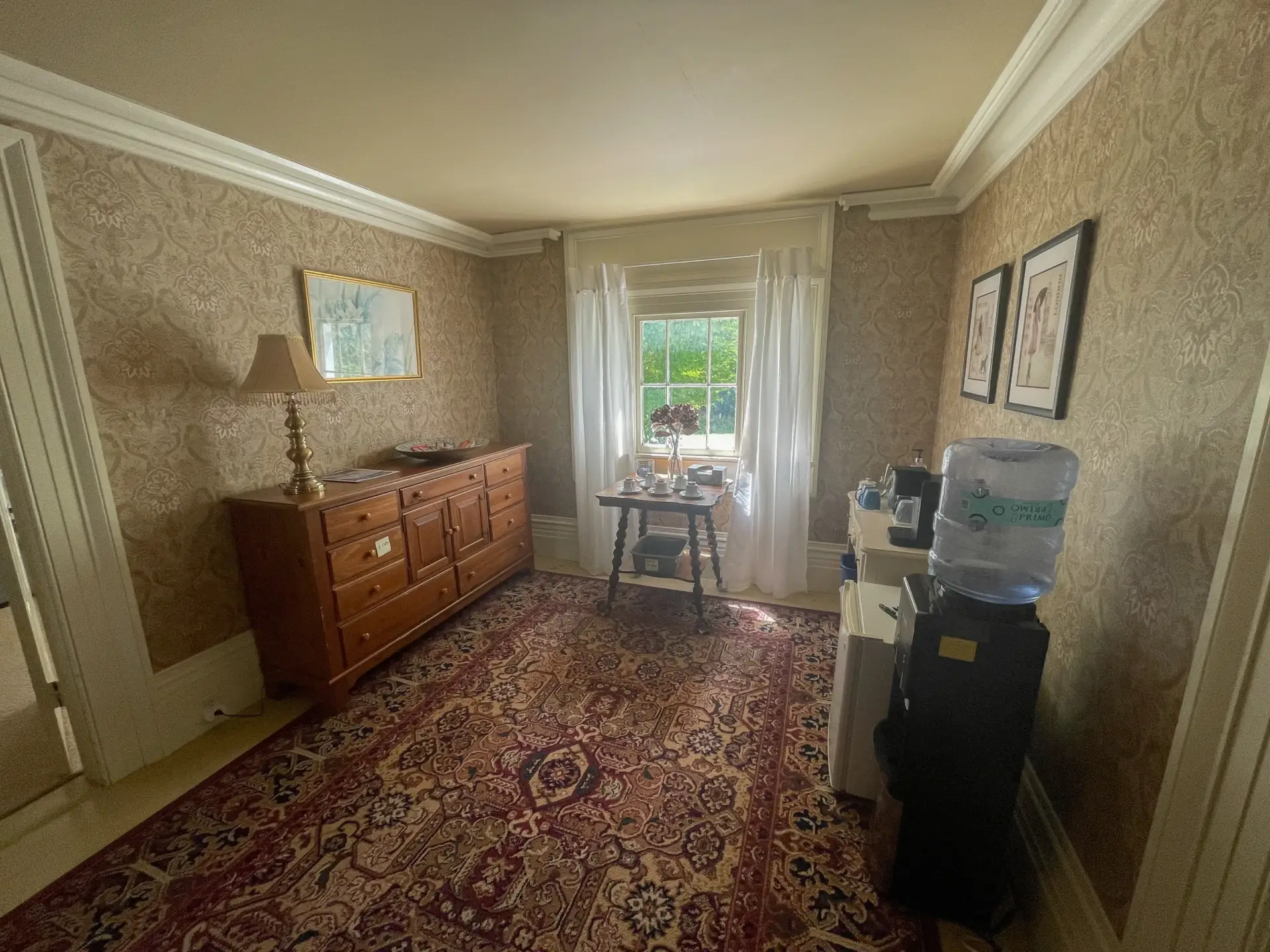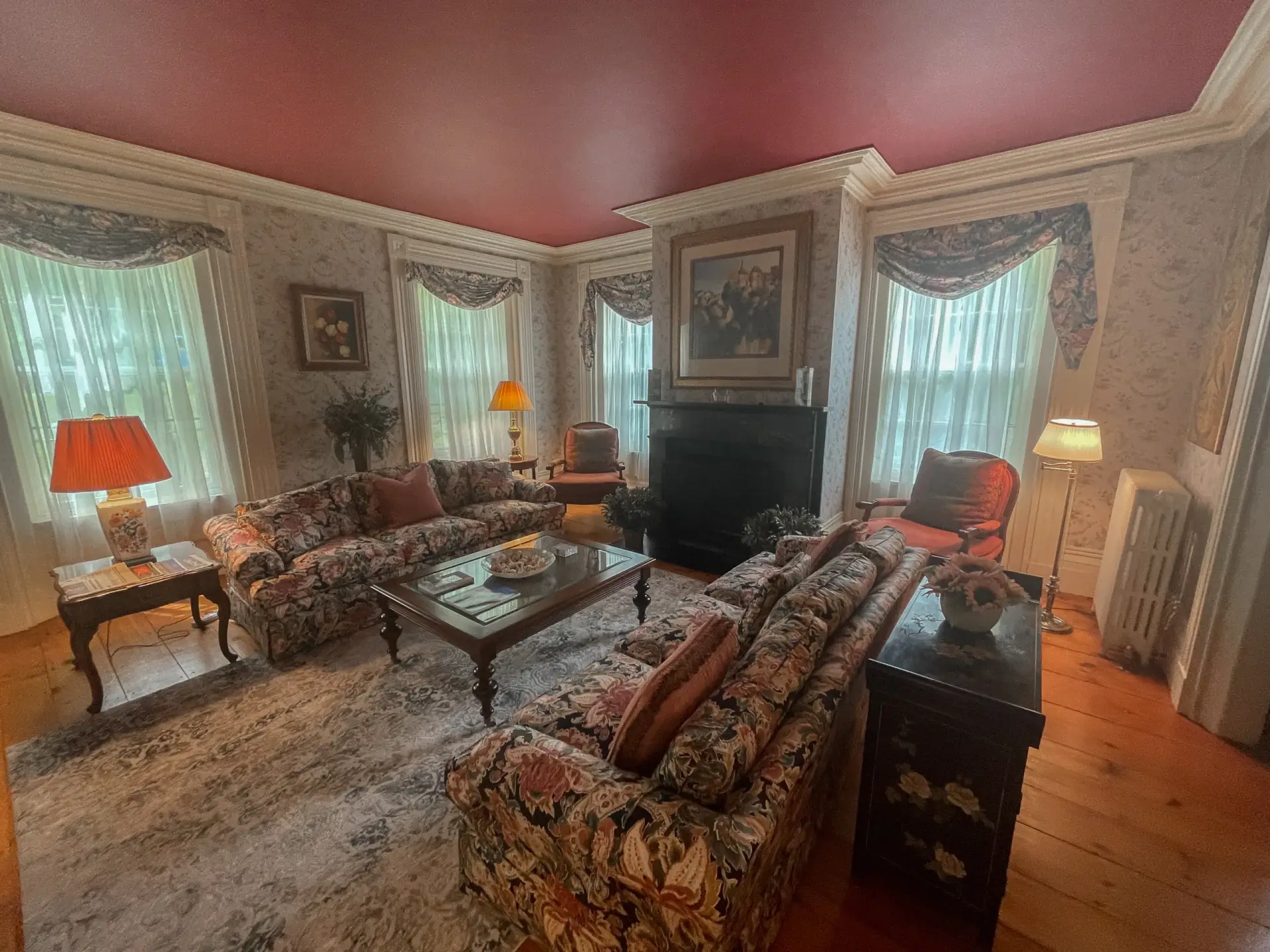 Halsey House Side Entrance
Halsey House Rear Entrance
Halsey House historic sign
Halsey House living room 2
Halsey House living room 3
Halsey House second floor hallway
Halsey House living room fireplace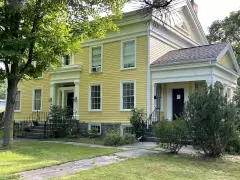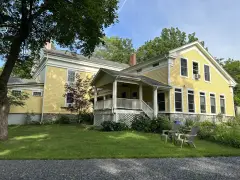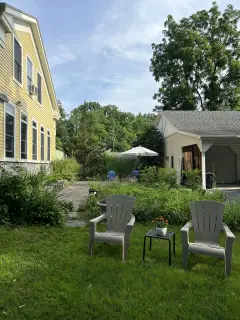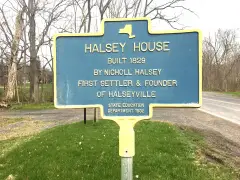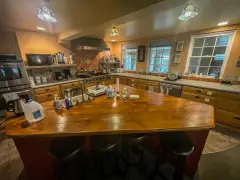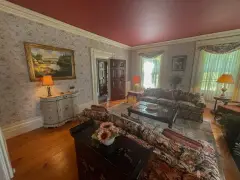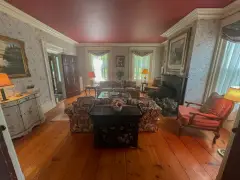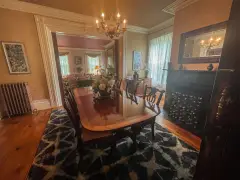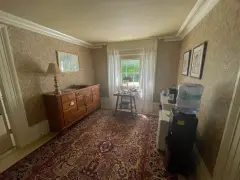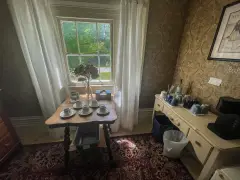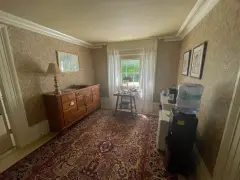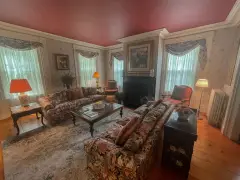 The Halsey House is in the Finger Lakes just minutes from Taughannock Falls State Park, 8 miles from Ithaca, and among the Cayuga and Seneca Wine Trails.  Trumansburg is a charming town with quick access to many of the nearby treasures including award winning wineries, Cornell University, Ithaca College, Hangar Theatre and terrific restaurants. Within an hour's drive you can enjoy the Corning Museum of Glass, the Women's Rights National Park and Museum in Seneca Falls, and Watkins Glen International. We also make a great home base for special family gatherings such as reunions and weddings (ask about renting the whole house!). We are 5 miles to Cayuga Medical, so if you are in need of longer-term accommodations (e.g. visiting nurse, PA or patients) we offer discounts on the nightly/weekly rate.