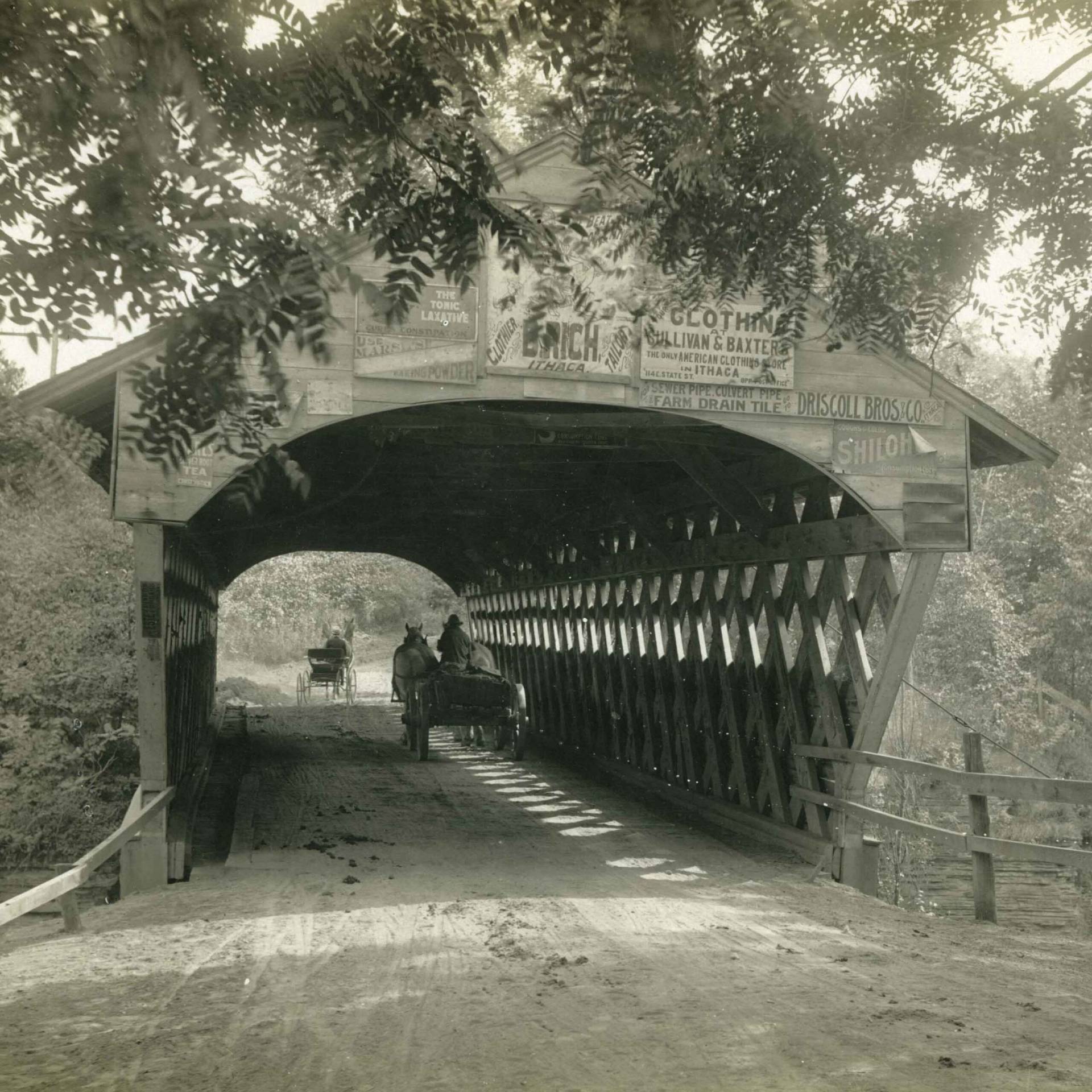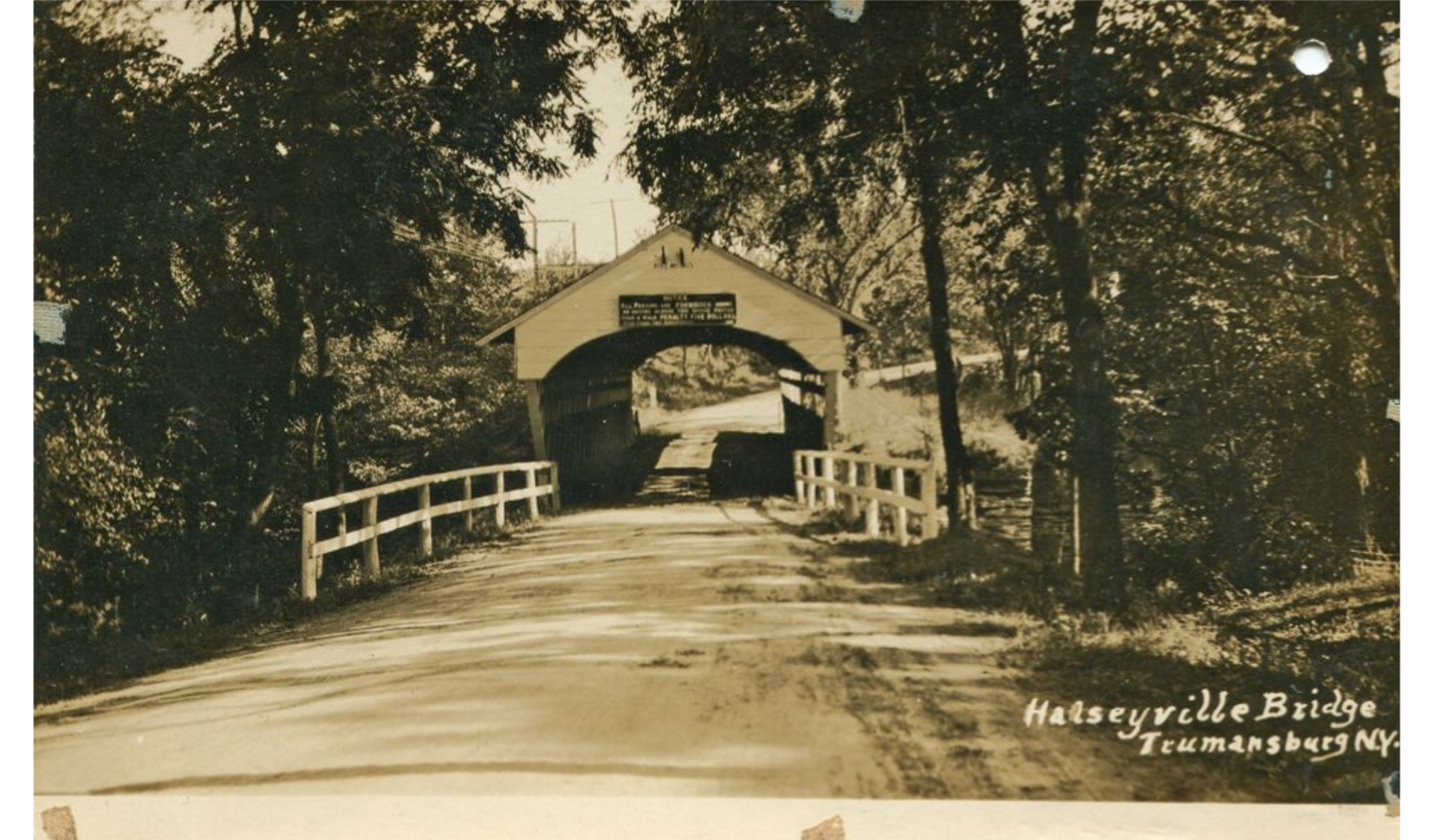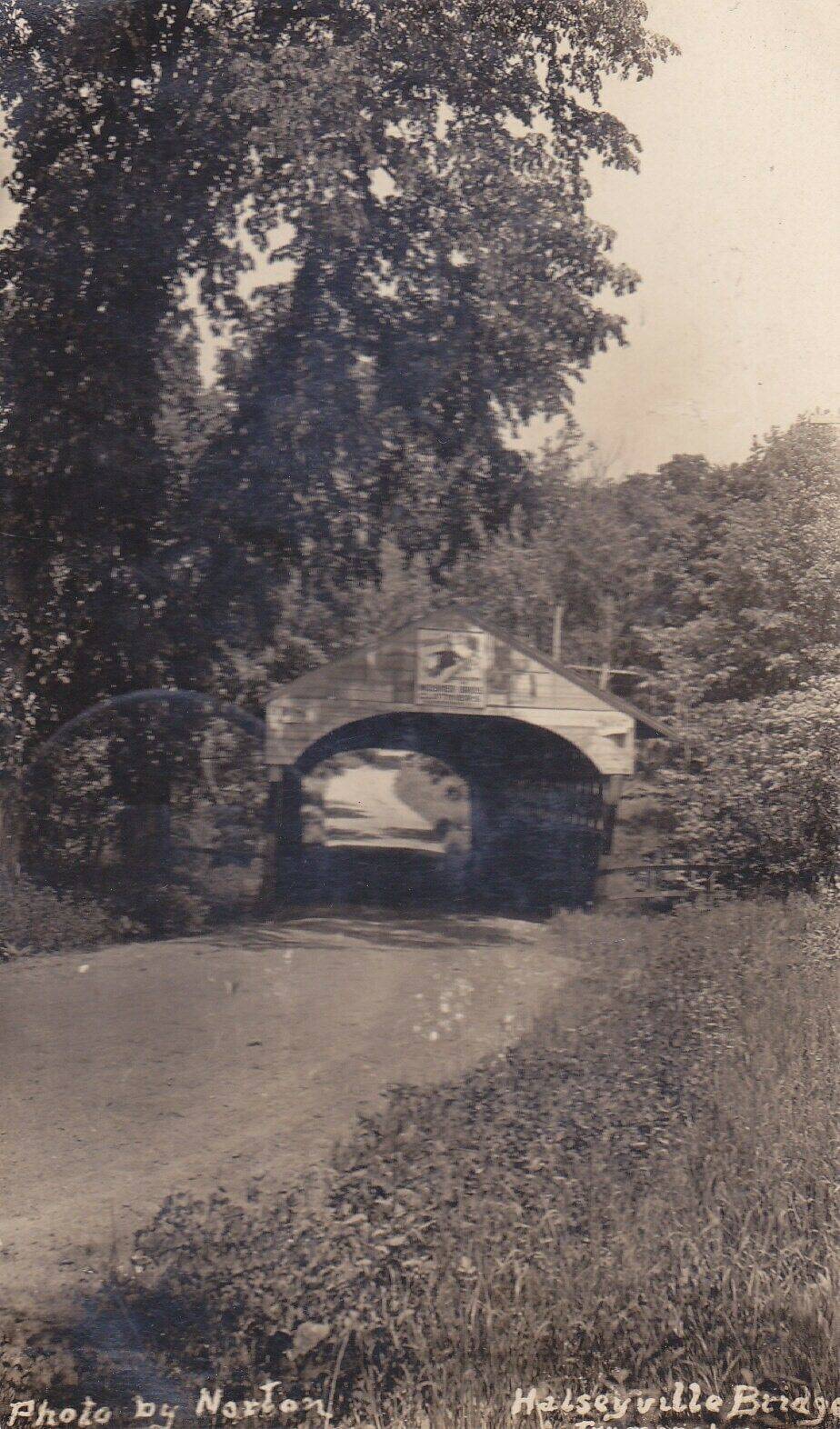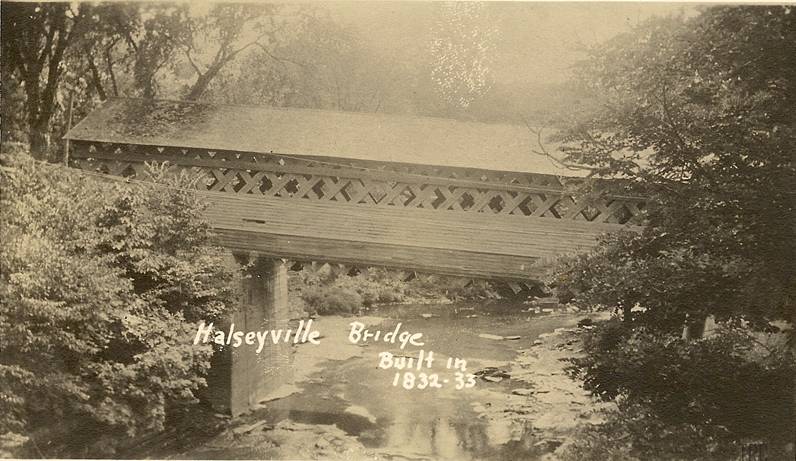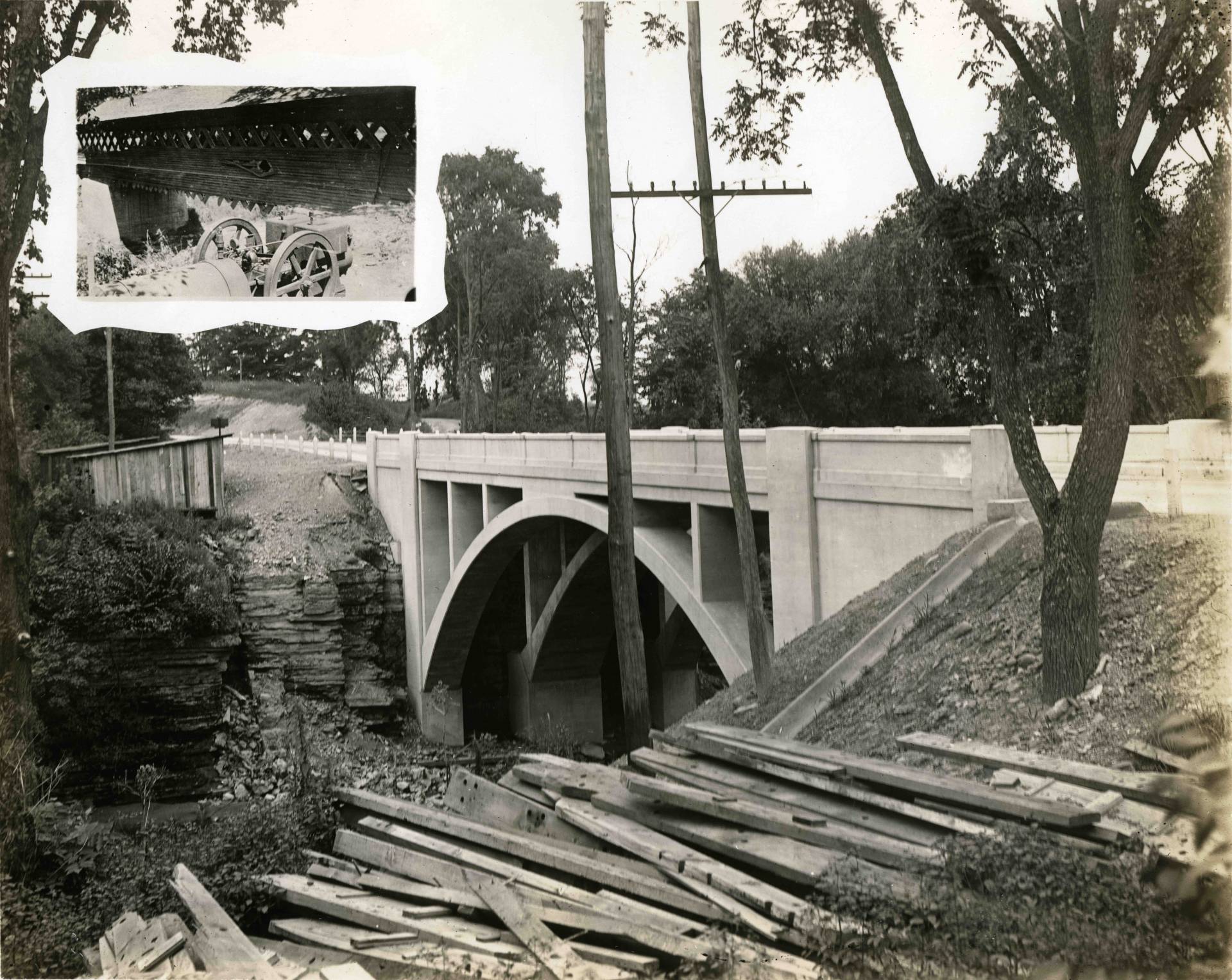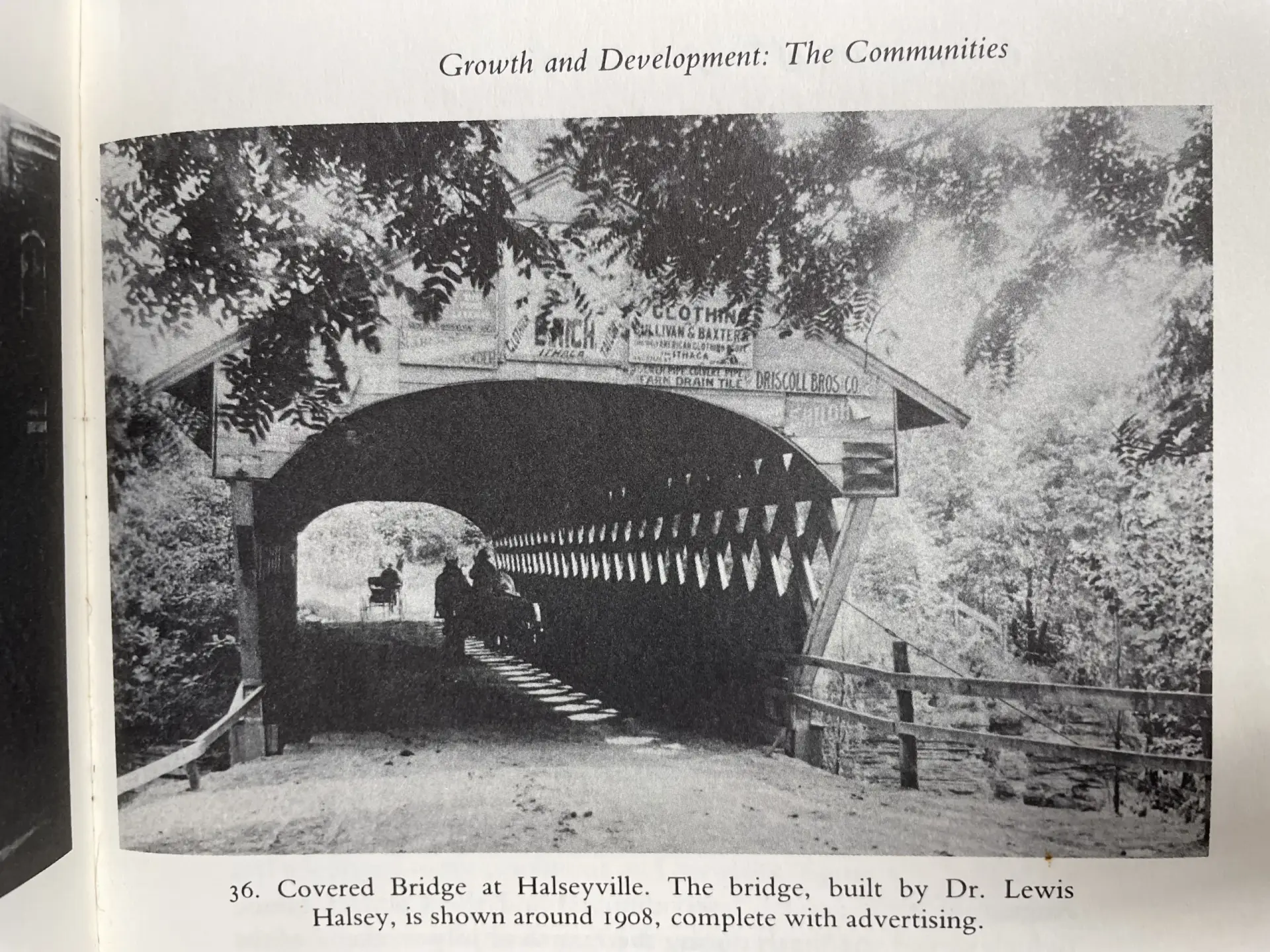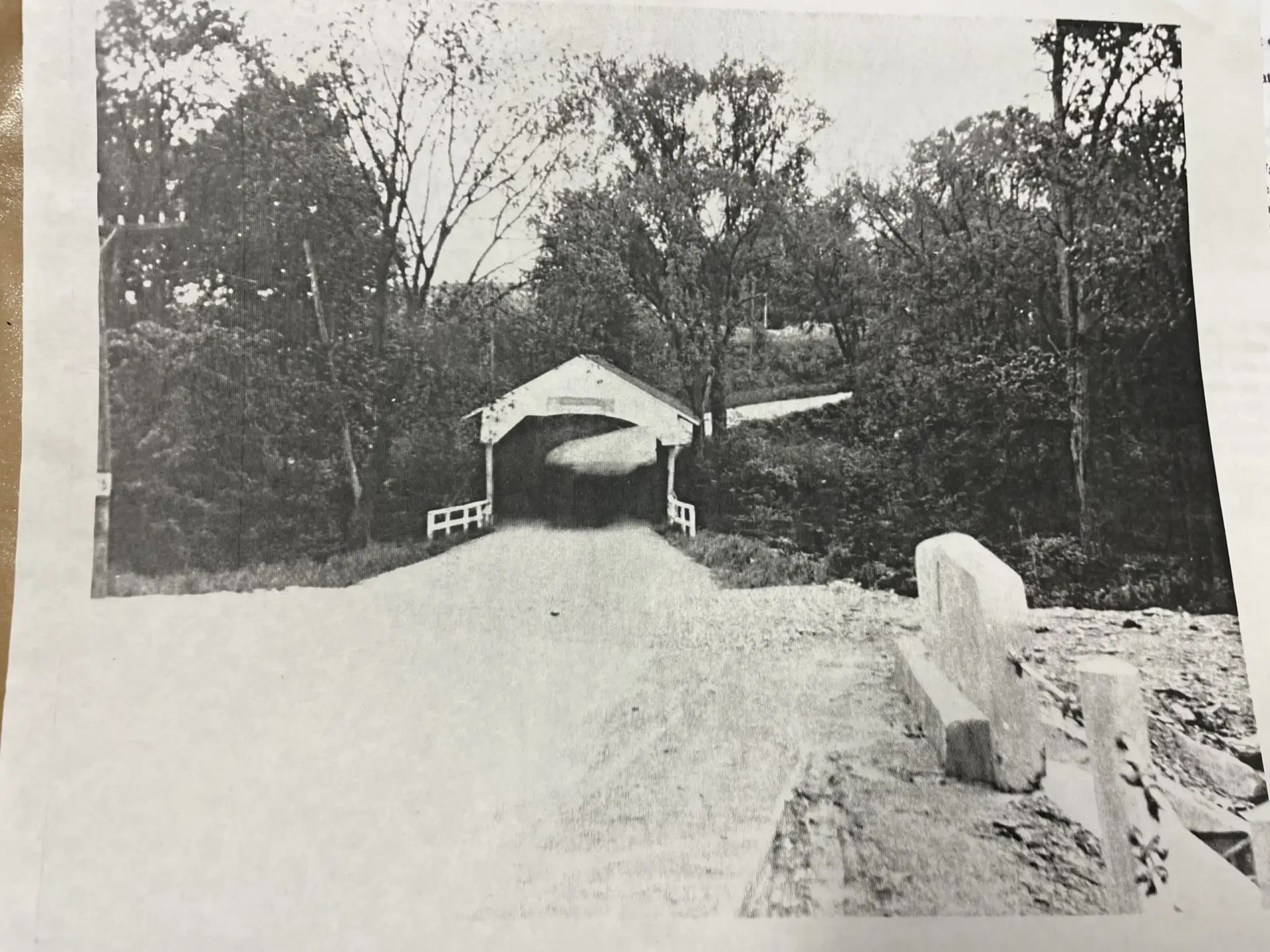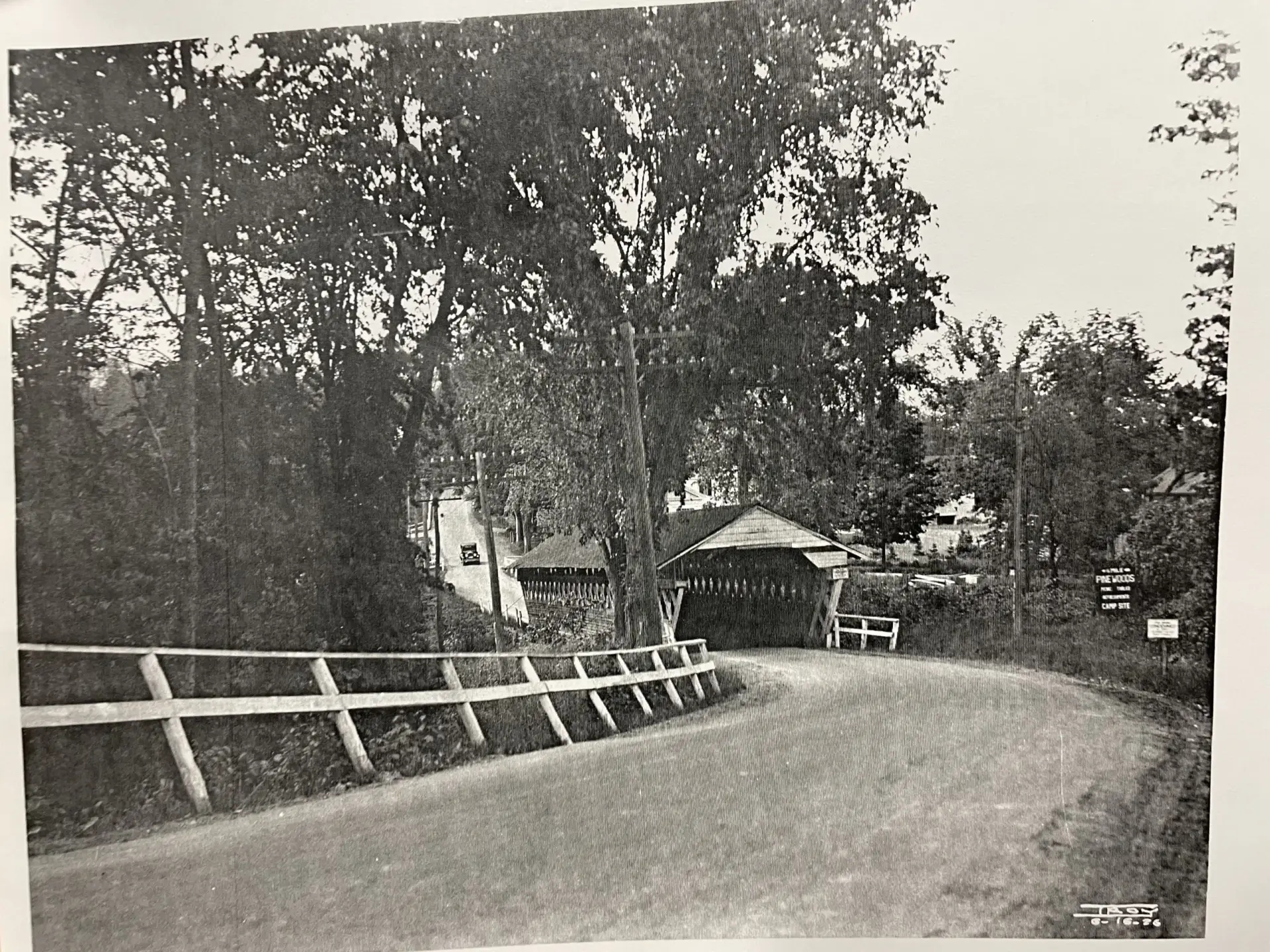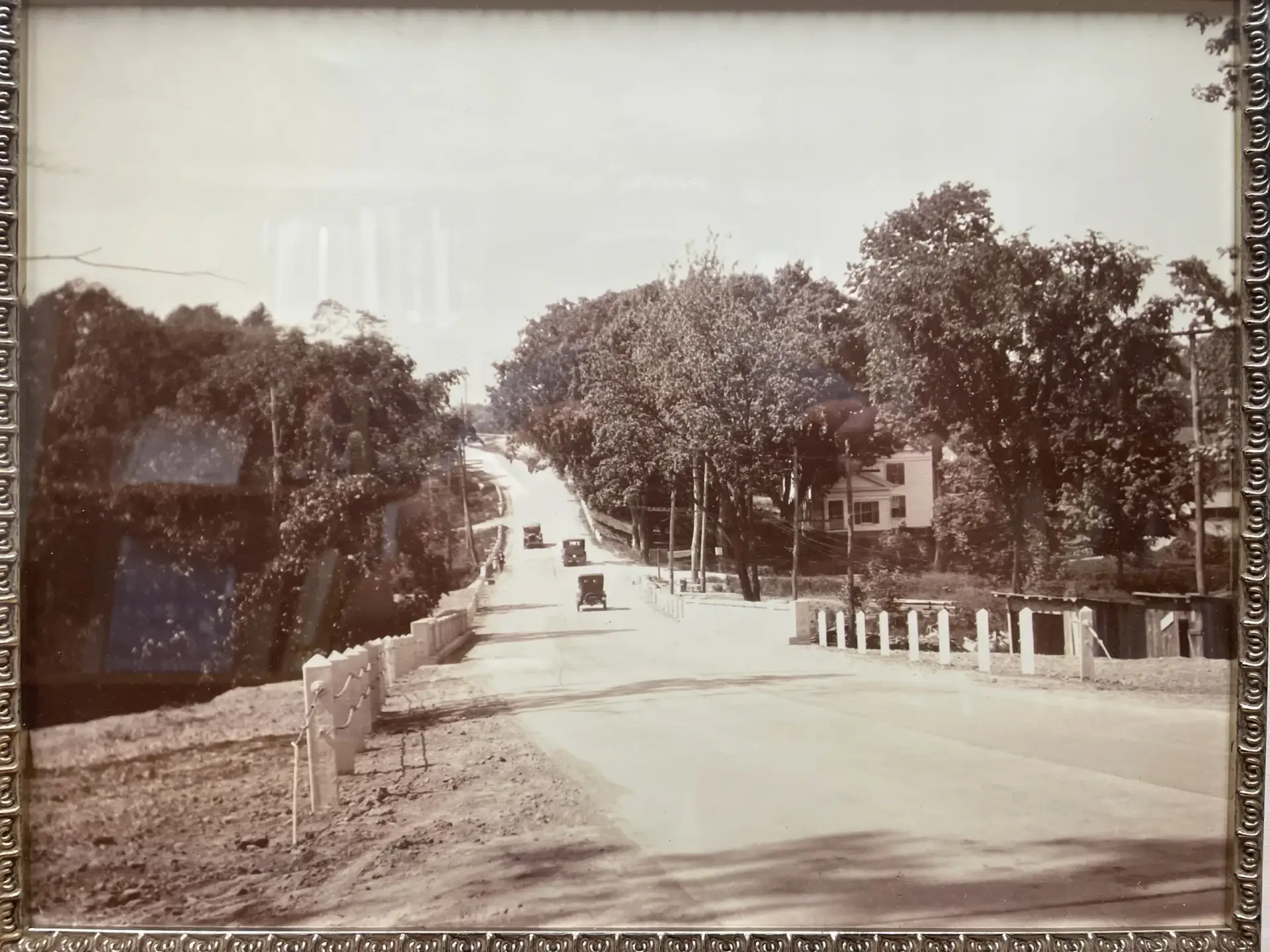 Trumansburg Road Covered Bridge
ny-55-04_halseyville_1_tc
a4108cfd884d49d3b1544339d6ea6422_original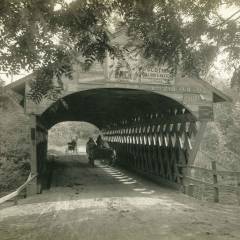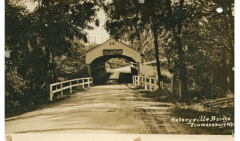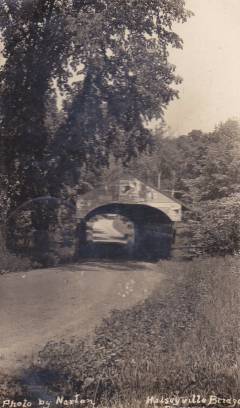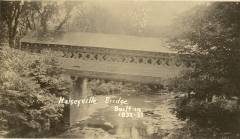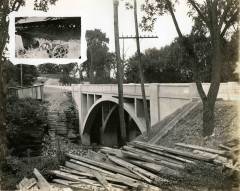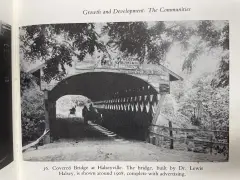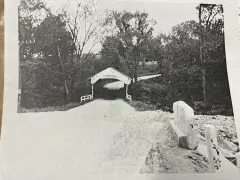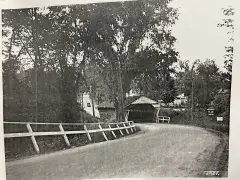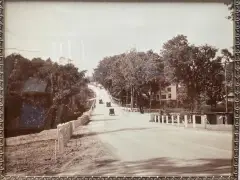 The Route 96 bridge over Taughannock creek was once a covered bridge built by Isaac Elliott. It was built in 1833, after the original mill (owned by the Halsey family) and log bridge were destroyed by a flood. It was replaced in 1926.
From a November 9, 1923 newspaper clipping written by Amelia Krum:
Information was asked last week if anyone knew when the Halseyville covered bridge was built. As I had a record of it, I gladly give it to the public.

The bridge was build in 1833 by Isaac Elliot, contract and builder; Abram Smith and Gilbert T. Garrett were his assistant workmen. They anchored logs in the stream to stand on while putting up the structure. Samuel H. King, and Henry H. Garrett were small boys and they used to sit on the bank and watch the men work at the bridge, and Daniel Foster used to pilot the people across the stream, above the bridge as it now stands. People cam out on the west side near the icehouse that used to stand near the bridge across the race, but which has been down for many years.

Charles Owen's father was the first man to draw a load over the bridge after it was completed. He was the grandfather of Foster Owens, residing at Jacksonville.

Both Henry H. Garrett and Daniel Foster were residents of this place where they died. Nichol Halsey was the proprietor of the gristmill at that time and Lock Hart was the miller. Mr. Halsey was a very humane man, with the indest feelings for his fellowmen. Many a poor man came to the mill after flour, without money to pay for it, when Mr. Hart would go to Mr. Halsey and tell him. Then Mr. Halsey would go with him to the mill and inquire into their circumstances and would tell Mr. Hart, the miller: "Yes, yes, let them have the flour. They must have something for their families to eat."

Mr. Halsey had many friends in this county and was very generous to all in need, and would see no one suffer if he could do for them. He used to reside in the grand ol home which has, the past summer, been restored to something of its former appearance when it was the home of Judge Halsey, his son, and was a very desirable and attractive place at that time. Mr. Halsey was a grand old man loved by all.
There is public parking close to the bridge along Taughannock Park Road, and locals have enjoyed wading and frolicking in the creek for years. The cool waters beckon just steps from both the parking area and the Halsey House.
Sources:
New York Historic, https://nyhistoric.com/2013/08/halsey-house/
New York Heritage, https://cdm16694.contentdm.oclc.org/digital/collection/p16694coll28/id/139/
Ulysses Historical Society, https://www.facebook.com/photo/?fbid=589293471684232
PocketSights, https://pocketsights.com/tours/place/Former-Halseyville-Covered-Bridge-3893#lg=1&slide=3